Construction Equipment Sales & Rentals in North America | Doggett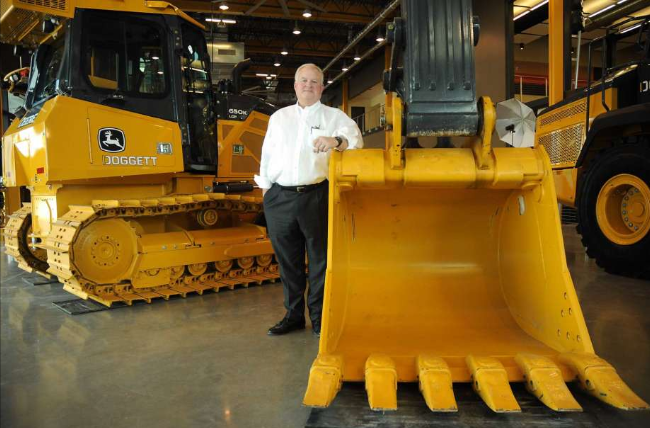 Photo: Dave Rossman, Freelance
Doggett, one of the nation's largest heavy equipment dealers, is getting into the automotive business.
The Houston-based commercial, industrial and construction equipment dealer, acquired Lone Star Ford from North Carolina-based Sonic Automotive for an undisclosed amount on May 1.
Doggett Auto Group, an affiliate of Leslie Doggett Industries, plans to rename the dealership to Doggett Ford and move it to 9115 North Freeway, which is adjacent to Doggett's John Deere Construction and Forestry location.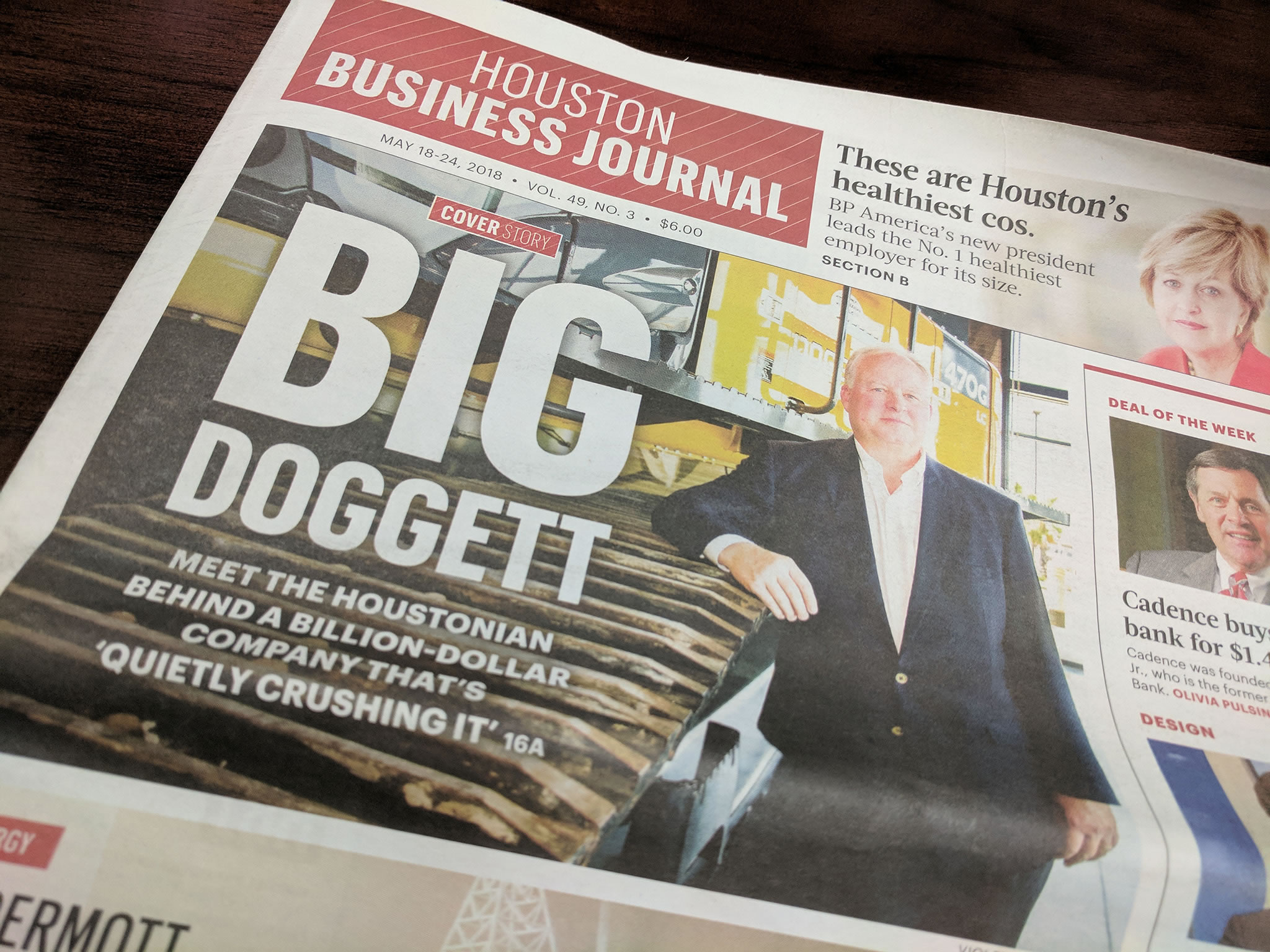 Leslie Doggett, CEO and owner of Houston-based Doggett Industries, sorted rocks as his first job. It wasn't fun.
When he was 13, Doggett followed his dad, a plaster contractor, out to Houston construction sites and picked up big and small rocks to hand over to workers creating plaster. Years later, Doggett realized while attending the University of Texas at Austin that he didn't want to work on construction sites doing what his father did. He wanted to build something big.
After leaving his job in the oil and gas business, Doggett returned home and met up with his business partner, Brady Carruth, in Houston in 1993. The two heard about a deal over lunch at a Chinese restaurant with a mergers and acquisitions lawyer. The lawyer told them that Toyota Lift of Houston, a forklift dealer, was for sale. The company employed 18 people, was underperforming and was going for book value. Doggett didn't have enough money, so Carruth financed both halves of the company himself and the ownership was split 50-50.
Read the full story Here.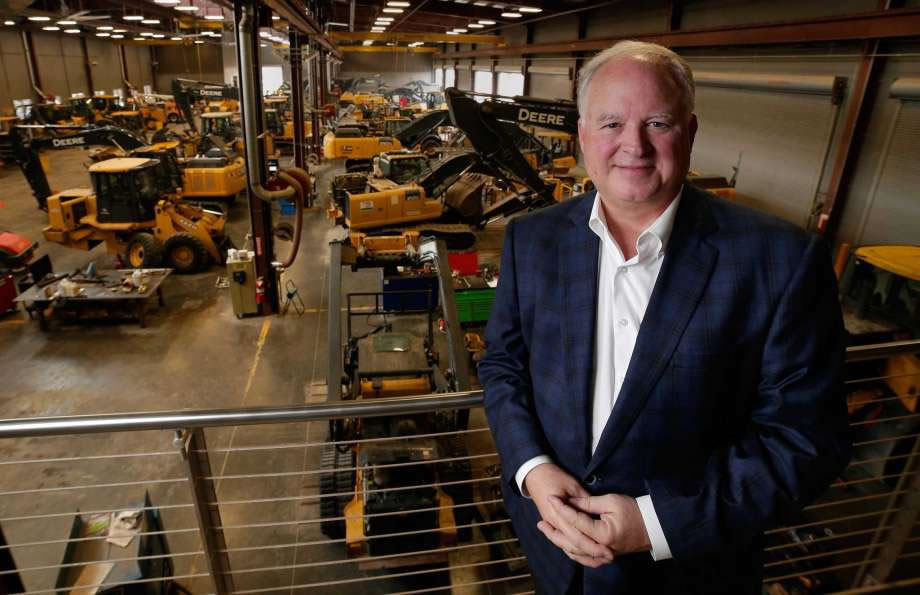 Big things are big business for Leslie Doggett Industries, something the heavy equipment and semitrailer seller's namesake founder sees getting — predictably — bigger.
"The way you grow is you have great growth in your stores," Doggett said, noting that even as the number of Doggett-owned stores across the Southeast U.S. has increased, so have sales at all those shops.
Doggett, a familiar name to anyone who drives Interstate 45 regularly, rose one spot to No. 9 on the Chronicle 100 list of privately held companies, with $1.33 billion in revenue, a 16 percent increase from last year.
Read the full story Here.
More Information
Can't Find Something?
To find out more about our divisions or to talk to a representative, please give us a call at 281-249-4600 or visit one of our locations.
Back to Top