System Design & Installation
Doggett Material Handling offers warehouse system design, racking solutions, engineering services, automation design and software integration services from a highly trained staff to help you maximize your operating space and productivity.
We do more than just recommend equipment. We engineer the proper facility design solutions to help you integrate your forklift equipment with racking systems, advanced mechanical automation and information systems, creating the most effective and efficient storage system design to meet your specific business needs. Our experienced staff will work with you every step of the way to design, procure and install an optimal and customized storage system.
For more information about our custom system design services, fill out our Custom Quote Form
Pallet Rack & Warehouse Systems
Doggett Material Handling will maximize the space utilization in your facility with quality Pallet Rack, Conveyor and Warehouse Storage Systems. Contact a Doggett Material Handling representative today to get a custom quote.
Racking Categories
Cantilever Rack
Industrial Shelving
Pallet Rack / Rack Protection
Warehouse / Dock / Shipping
Warehouse Guardrail / Protection
Warehouse Ladders / Carts / Handtrucks
Conveyor Categories
Belt Conveyors
Pallet and Heavy Duty Conveyors
Portable Conveyors
Gravity Conveyors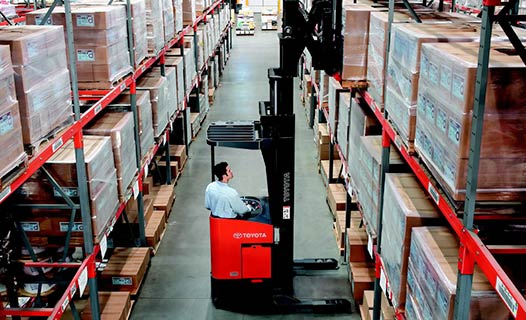 Selective Rack with Reach Truck
Selective rack is the most common rack with direct access to each individual pallet.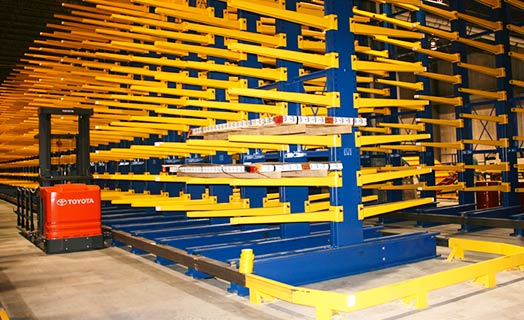 Cantilever Rack
Cantilever rack is used to store long or bulky items, such as furniture, lumber, pipe and tubing
Dock Equipment
Dock Boards, plates, ramps and levelers. Everything for a safe and efficient dock operation.