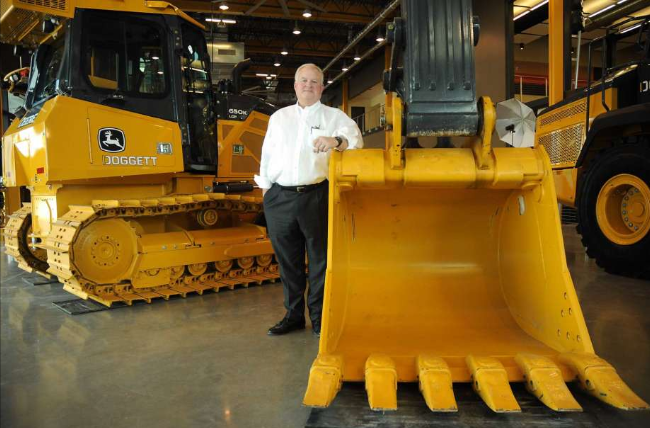 Photo: Dave Rossman, Freelance
Doggett, one of the nation's largest heavy equipment dealers, is getting into the automotive business.
The Houston-based commercial, industrial and construction equipment dealer, acquired Lone Star Ford from North Carolina-based Sonic Automotive for an undisclosed amount on May 1.
Doggett Auto Group, an affiliate of Leslie Doggett Industries, plans to rename the dealership to Doggett Ford and move it to 9115 North Freeway, which is adjacent to Doggett's John Deere Construction and Forestry location.
"Ford Motor Co. and Doggett Ford are eager to return this store to its former status as one of the United States' largest volume Ford Stores," William Doggett, the company's general counsel, said in a statement. "We are also very proud to represent Ford, and to have the opportunity to take over one of Houston's oldest and best known dealerships."
The company's automotive division will be headed up by Tony Gracely, who built his fortune on car dealerships. Doggett Ford plans to sell Ford vehicles to a variety of buyers, from used car buyers to commercial fleet owners. The dealership will feature bilingual sales staff and focus on customer service, officials said.
Doggett, one of Houston's largest private companies, operates 33 heavy equipment dealerships that sell Freightliner trucks, John Deere construction and forestry equipment, Link Belt cranes and Toyota forklifts. The family-owned company, which has 1,300 full-time employees, has more than $1 billion in sales.