Construction Equipment Sales & Rentals in North America | Doggett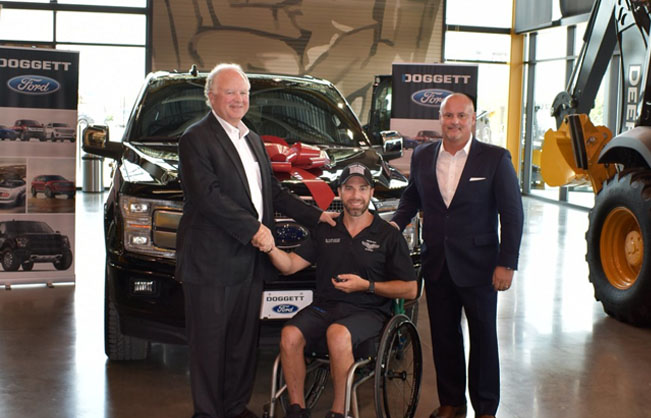 From left to right: Leslie Doggett, Chase Cormier and Jason Mosley
HOUSTON, Texas, Aug. 6, 2020 – Doggett Ford is truly honored to announce it has partnered with The 100 Club to present a new 2020 Ford F-150 Platinum truck to Houston Police Department Senior Police Officer Chase Cormier. Cormier sustained severe injuries and survived the horrific helicopter crash that took the life of his longtime friend and partner on May 2 of this year. In support of Cormier, Doggett Ford is proud to contribute $21,000, while The 100 Club covered an additional $50,000 of the truck expense.
Learn all about the big changes to the 2019 model with Derek Paternostro, our Southeast Louisiana Manager.
Watch the "Top 5 Things to Know About the 210G Excavator" Here.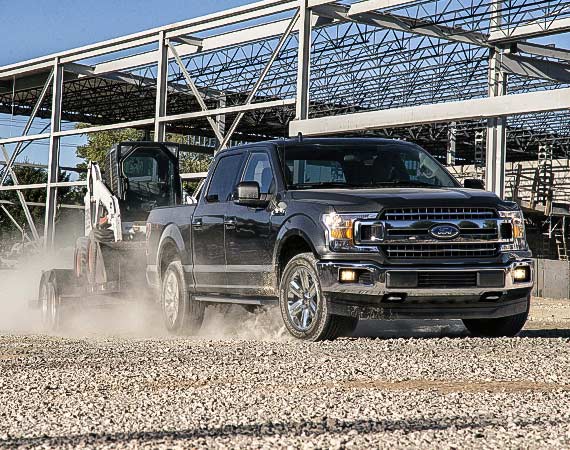 Full Services Ford dealership in Houston, Texas.