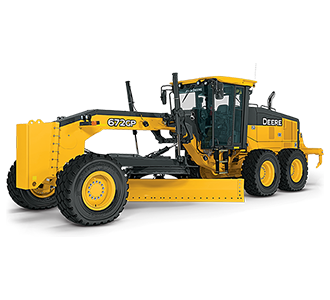 John Deere G/GP-Series Motor Graders
So many options, one obvious choice.
Offering one-of-a-kind advantages and unequalled options, our G-Series Graders let you decide how the work gets done. Choose from full-featured Grade Pro (GP) models with state-of-the-art fingertip armrest controls. Or opt for conventional lever-operated machines. No matter which one you choose, both come with a steering wheel. In tandemor six-wheel-drive configurations. Loaded for bear, or barely loaded, each of these brawny blades comes standard equipped with the same heavy-duty durability and uptimeboosting features including a fluid-efficient PowerTech™ EPA Final Tier 4 (FT4)/EU Stage IV diesel. Easy-access filter bank. And simple-to-clean coolers. That's only the beginning.
670G/GP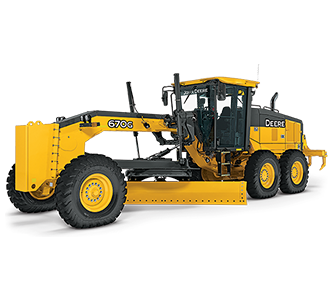 Net Power: 175 kW (235 hp)
Net Peak Torque: 1230 Nm (907 lb.-ft.)
Blade Pull: 12 800 kg (28,220 lb.)
Net Torque Rise: 67%
672G/GP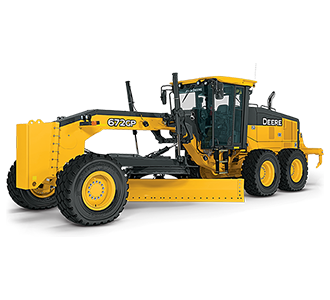 Net Power: 190 kW (255 hp)
Net Peak Torque: 1273 Nm (939 lb.-ft.)
Blade Pull: 17 587 kg (38,773 lb.)
Net Torque Rise: 54%
770G/GP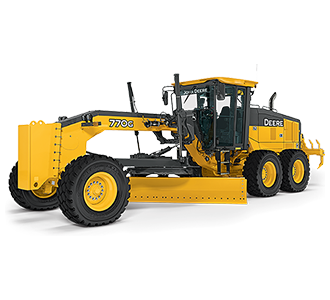 Net Power: 190 kW (255 hp)
Net Peak Torque: 1318 Nm (972 lb.-ft.)
Blade Pull: 13 150 kg (28,990 lb.)
Net Torque Rise: 64%
772G/GP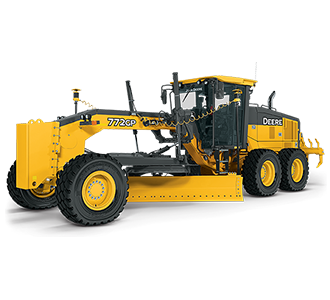 Net Power: 205 kW (275 hp)
Net Peak Torque: 1375 Nm (1,014 lb.-ft.)
Blade Pull: 17 913 kg (39,491 lb.)
Net Torque Rise: 55%
870G/GP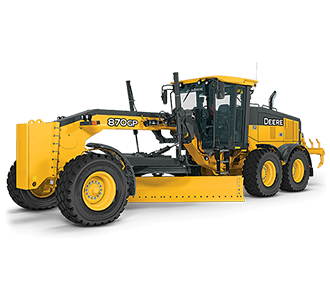 Net Power: 209 kW (280 hp)
Net Peak Torque: 1428 Nm (1,053 lb.-ft.)
Blade Pull: 13 299 kg (29,320 lb.)
Net Torque Rise: 62%
872G/GP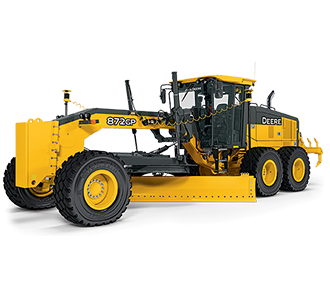 Net Power: 224 kW (300 hp)
Net Peak Torque: 1459 Nm (1,076 lb.-ft.)
Blade Pull: 18 082 kg (39,864 lb.)
Net Torque Rise: 51%