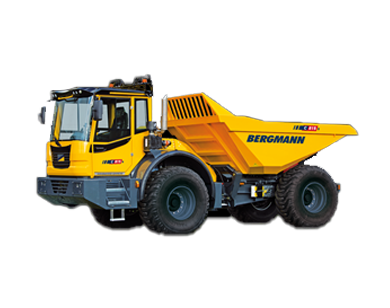 Bergmann Dumpers
Bergmann. Built for you.
Whether in track construction, in the foundry or underground: every project is unique.
Bergmann has therefore made it their task to build products that can meet the requirements of its customers in every respect. This requires technical know-how and a spirit of innovation - but above all the ability to listen.
.
C805s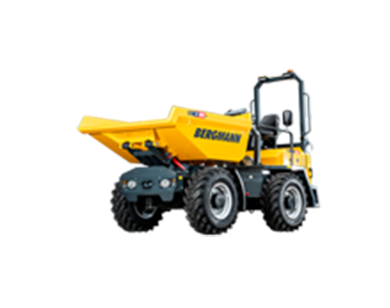 Bergmann C805s | Compact dumper
Payload - 9,921 lb (4,500 kg) (Swivel-tip dumper)
Capacity level - 2.5 yd³ (1.9 m³) (Swivel-tip dumper)
C807s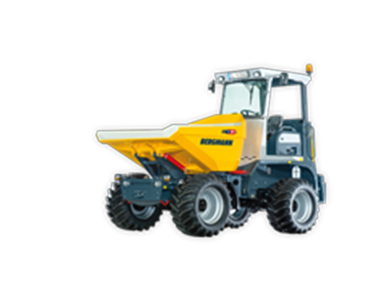 Bergmann C807s | Compact dumper
Payload - 13,228 lb (6,000 kg) (Safety bar ROPS)
Payload - 13,228 lb (6,000 kg) (Lowerable canopy ROPS)
Payload - 13,228 lb (6,000 kg) (Full Cab)
Capacity level - 3.3 yd³ (2.5 m³) (Safety bar ROPS)
Capacity level - 3.3 yd³ (2.5 m³) (Lowerable canopy ROPS)
Capacity level - 3.3 yd³ (2.5 m³) (Full Cab)
C810s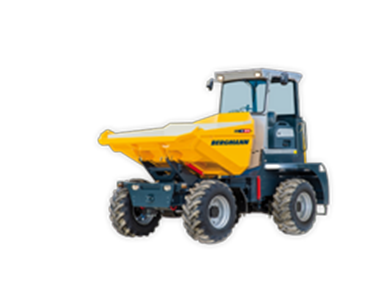 Bergmann C810s | Compact dumper
Payload - 19,842 lb (9000 kg)
Capacity level - 4.7 yd³ (3.6 m³)
C815s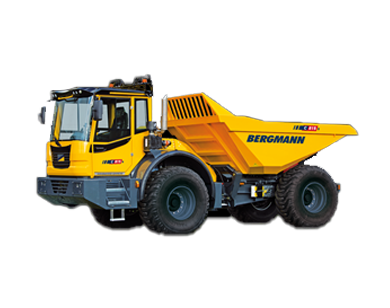 Bergmann C815s | Wheel dumper
Payload - 26,455 lb (12,000 kg) (Rear-tip dumper)
Payload - 26,455 lb (12,000 kg) (Three-way tip dumper)
Payload - 26,455 lb (12,000 kg) (Swivel-tip dumper)
Capacity level - 6.5 yd³ (5.0 m³) (Rear-tip dumper)
Capacity level - 5.5 yd³ (4.2 m³) (Three-way tip dumper)
Capacity level - 8.5 yd³ (6.3 m³) (Swivel-tip dumper)
C828s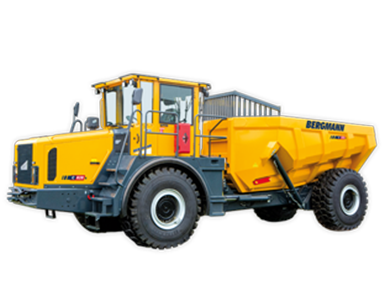 Bergmann C828s | Wheel dumper
Payload - 55,116 lb (25,000 kg)
Capacity level - 19.6 yd³ (15.0 m³)
C815s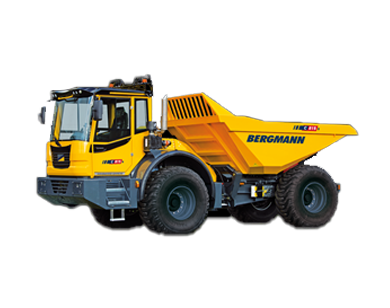 Bergmann C815s | Wheel dumper
Payload - 26,455 lb (12,000 kg) (Rear-tip dumper)
Payload - 26,455 lb (12,000 kg) (Three-way tip dumper)
Payload - 26,455 lb (12,000 kg) (Swivel-tip dumper)
Capacity level - 6.5 yd³ (5.0 m³) (Rear-tip dumper)
Capacity level - 5.5 yd³ (4.2 m³) (Three-way tip dumper)
Capacity level - 8.5 yd³ (6.3 m³) (Swivel-tip dumper)
C828s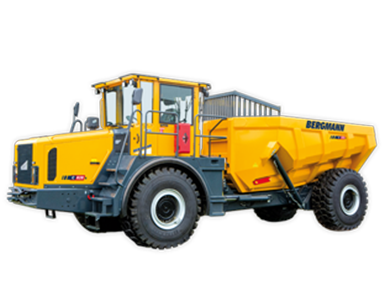 Bergmann C828s | Wheel dumper
Payload - 55,116 lb (25,000 kg)
Capacity level - 19.6 yd³ (15.0 m³)
C828s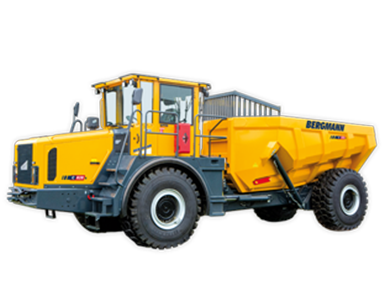 Bergmann C828s | Wheel dumper
Payload - 55,116 lb (25,000 kg)
Capacity level - 19.6 yd³ (15.0 m³)