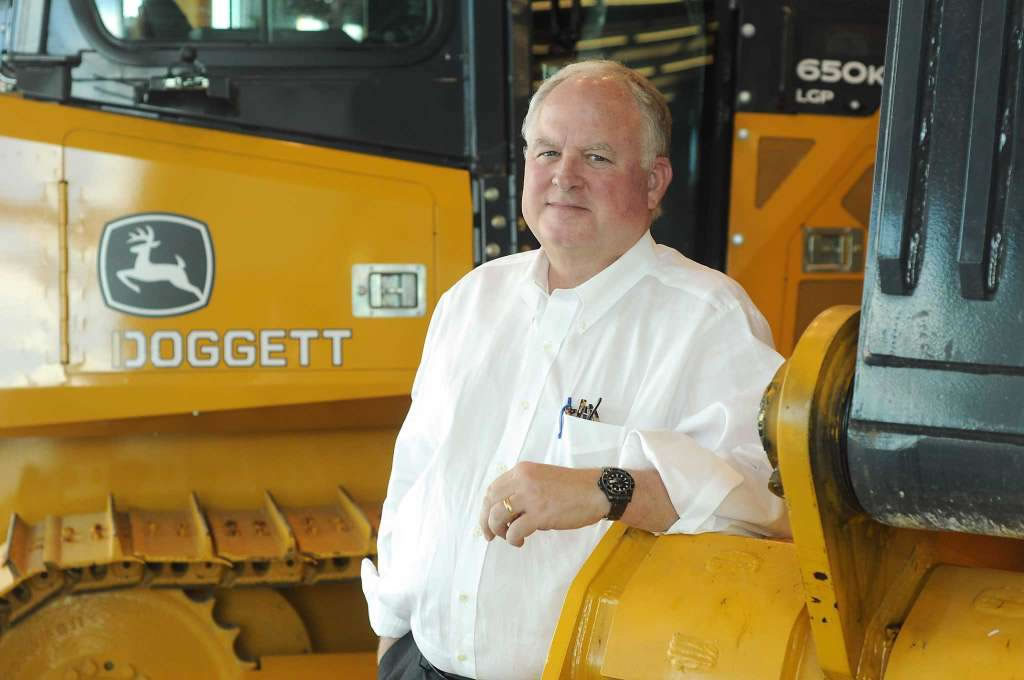 Owner Leslie Doggett at Doggett Industries on the North Freeway Tuesday May 23, 2017. (Dave Rossman Photo)
To crack the top 10 list of privately held companies in Houston takes some heavy lifting, particularly during an energy downturn. But Leslie Doggett Industries rose six places this year to land at No. 10 on the Chron 100 list of privately held companies.
The heavy equipment sales and service company garnered nearly $1.14 billion in gross revenue last year. It employs 1,127 full-time staff members in Texas, Louisiana and New Mexico.

"The oil slowdown has been very serious, but we're fortunate that our equipment has construction applications, as well as oil field applications," said Leslie Doggett, the firm's founder and president. "Despite the slowdown in the oil industry, other sectors, like infrastructure, have been robust."

The company includes 17 John Deere construction and forestry equipment dealerships; seven Toyota material-handling equipment dealerships; four Freightliner truck dealerships; and three Link-Belt crane dealerships.

Founded in 1993, the firm is one of the top three John Deere dealerships and the largest Toyota Industrial dealership in North America.

"I credit our success to having good people, giving them good jobs and then providing them with good compensation," Doggett said. "When you have those three things, a company can't help but be successful."

The company includes four divisions: material handling/forklift; construction and forestry; highway and severe-duty truck; and crane services. It ranked No. 16 last year.