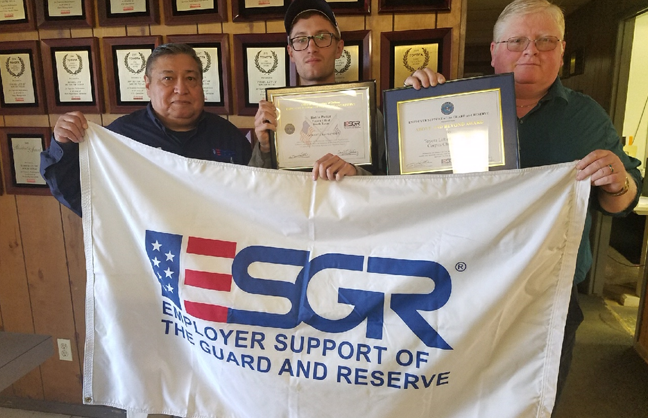 We are proud to announce that Doggett Toyota Lift of South Texas has been honored with both the Patriotic Employer Award and Above and Beyond Award for employer support of the National Guard and Army Reserve by the U.S. Department of Defense.
We have also been selected to be in the national running for the Eagle Freedom Award. Should we be selected, we will be flown to D.C. to receive the Eagle Freedom Award from the Secretary of Defense.
View More Photos Here.