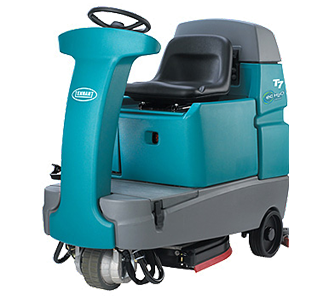 Small Rider Sweepers Scrubbers
Tennant Floor Cleaning Equipment for Every Place and Space
Tennant Company designs, manufactures, and markets a wide variety of floor cleaning machines for both indoor and outdoor cleaning. Find a scrubber, sweeper, extractor, vacuum, burnisher, floor machine, outdoor green machine, air sweeper, sweeper-scrubber, all-surface cleaner, or other Tennant cleaning equipment to fit your environment.
6100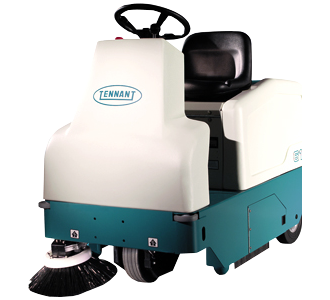 SUB-COMPACT RIDER SWEEPER
6100
Tennant's 6100 sub-compact rider sweeper is a maneuverable battery-powered ride-on sweeper that quietly captures dust and debris in a single pass.
T7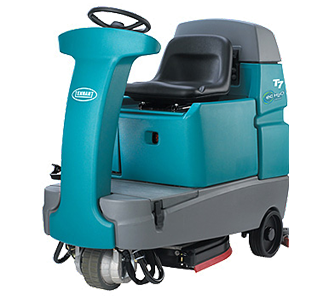 T7 MICRO RIDER FLOOR SCRUBBER
T7
The Tennant T7 Micro Rider Floor Scrubber makes scrubbing large and small floor areas easy. Add Tennant's innovative ec-H2O NanoClean® or FaST® scrubbing technologies to help reduce water and detergent use.
T12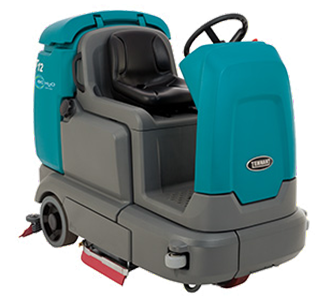 COMPACT BATTERY-POWERED RIDER SCRUBBER
T12
Compact Battery-Powered Rider Scrubber. The power of a heavy-duty rider scrubber and the maneuverability of a compact footprint. Increase cleaning productivity by utilizing Tennant's innovative product features chemical free ec-H2O™ technology.