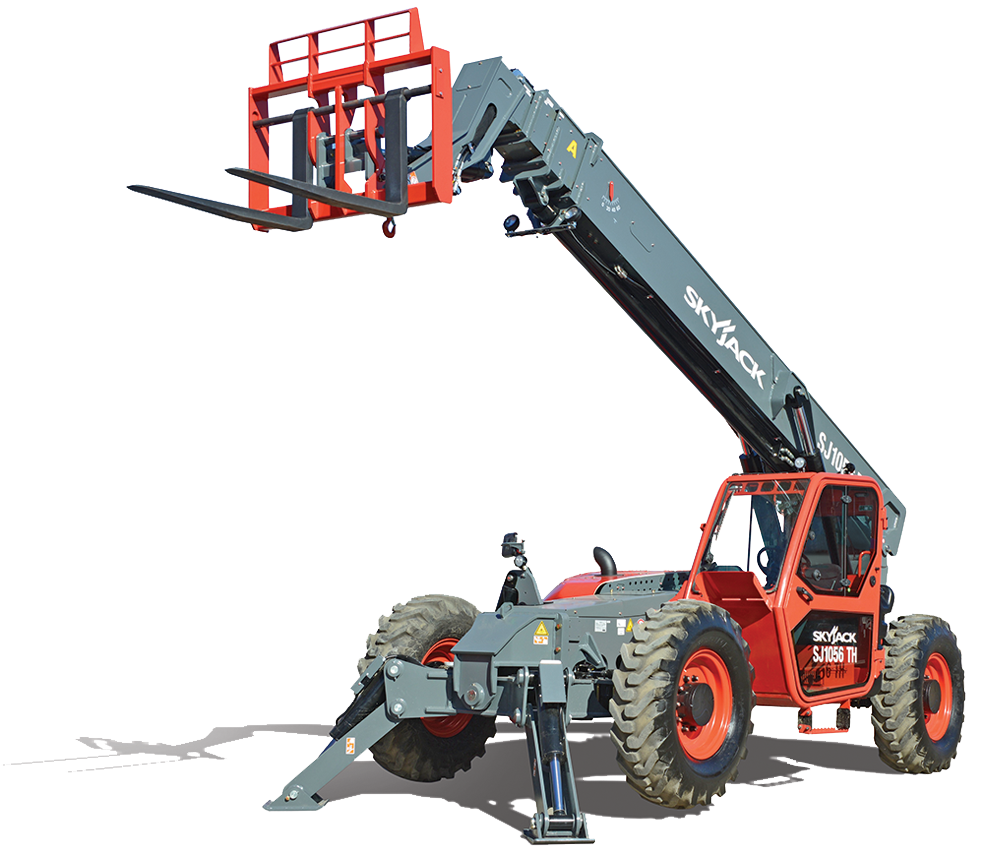 SKYJACK
TH Series Telehandlers
Skyjack proudly provides quality engineered, simple, and reliable access and material handling equipment globally, so that companies can maximize utilization and their return on investment. All of Skyjack's products are designed to be easy to service and maintain. By keeping the design simple, and using proven technology, reliability and ease of service is common to all Skyjack products.
Skyjack telehandlers TH Series is designed with all major service points easily accessible, limiting downtime and increasing our customers' utilization. Skyjack gives you the features you need to put loads at height.
SJ519 TH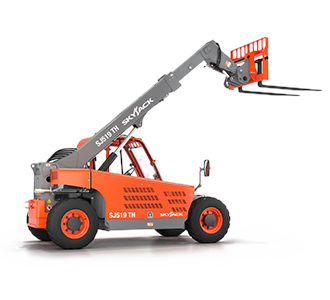 Capacity Range: 36,000 – 80,000 lbs.
Wheelbase: 136 – 170 in.
Load Center: 24 – 48 in.
SJ643 TH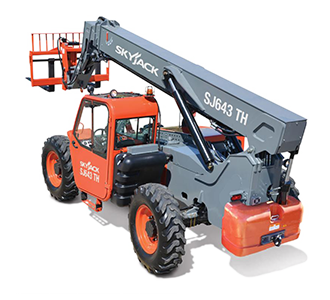 SJ843 TH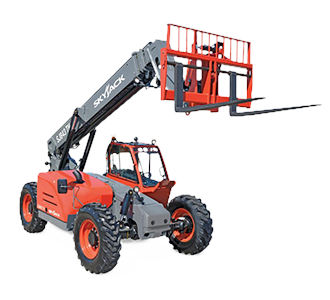 SJ1056 TH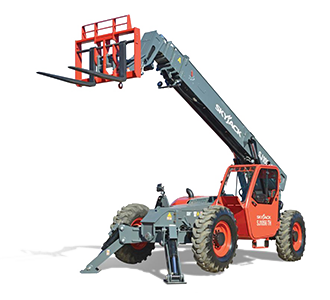 SJ1256 THS