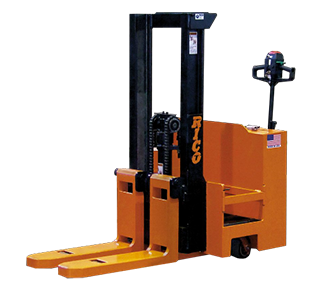 Rico Engineered Specialized Material Handling Equipment
Material Handling Redefined
RICO is a leading manufacturer of engineered material handling equipment and custom built lift trucks. Since 1984, RICO has redefined the ordinary. RICO designs, develops and manufactures Specialty Lift Trucks capable of handling materials in the most demanding applications -- with capacities ranging from 1,000 to more than 400,000 pounds.
Walk-Behind High-Lift Pallet Series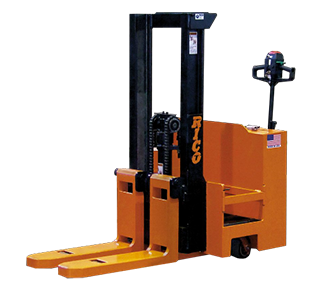 Rico's high lift pallet is designed for increased lifting height with pallet style forks for load stability. This design is offered in 2 versions: walk behind or rider with operator comfort, control and increased visibility. All vehicles are custom engineered to meet your specific application and towing requirements.
Capacities up to 2,000-40,000 lbs
Roll & Coil Handler Series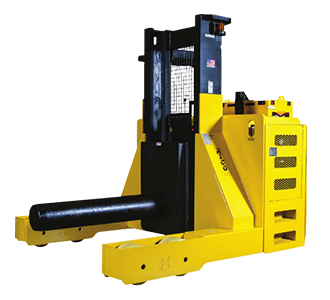 Rico's roll and coil handlers were specifically designed for the paper and steel industry to lift and transport rolls throughout facilities with ease. These heavy duty trucks have specially designed forks and rams to take on the stress of high capacity loads of various lengths and diameters.
Capacities up to 200,000 lbs
Die & Mold Handling Series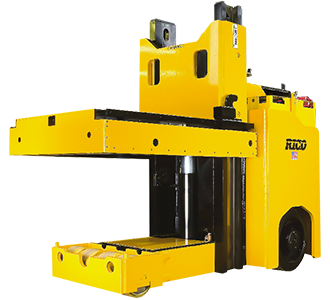 Engineering and manufacturing of die handlers is a valued tradition at Rico. Our Quick Die Change (QDC) trucks are considered to be the most efficient and versatile for handling dies and molds in the industry. These trucks are designed to be an integral part of the quick die change system, allowing the process to take mere minutes versus the traditional hours.
Capacities up to 400,000 lbs