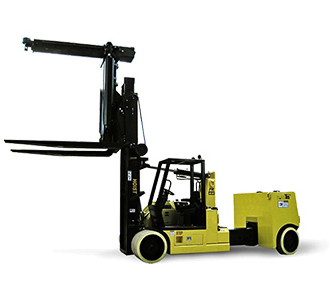 FR Series - Extendable Counterweight
Models: 15/25, 25/35, 40/60, 60/80
Flexibility is the key when it comes to the FR Series extendable counterweight liftruck. Ideal for riggers and machinery movers, this extraordinary machine provides a vast range of capacity options with just the push of a button.
Capacity Range: 15,000 – 80,000 lbs.
Wheelbase: 76 – 168 in.
Load Center: 24 – 36 in.