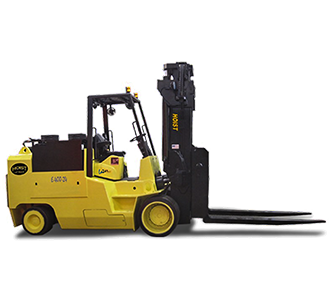 Lazer Series
A Cleaner Alternative
The Lazer Series offers the same ergonomics, visibility, maneuverability and durability as the Titan and FKS Series, but will an electric power source. The battery-powered Lazer Series has virtually no emissions and is ideal for heavy-duty, indoor applications.
Capacity Range: 15,000 – 100,000 lbs.
Wheelbase: 75 – 92 in.
Load Center: 24 – 36 in.