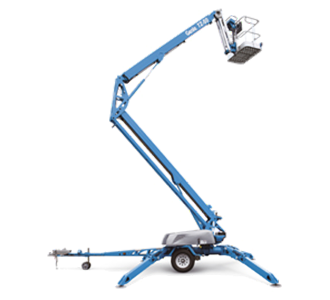 Trailer Mounted Booms
Genie® trailer-mounted Z-booms feature an outstanding operating envelope, making them ideal to reach jobs high and low. With easy-to-tow mobility and simple pictograph controls, it's no wonder that Genie trailer-mounted Z-booms take productivity to new heights.
Operating envelope of a Z-boom — reaches up, over and out
Easily towed behind a pickup or SUV
Lightweight enough to use on lawns, slate or gymnasium floors
Exclusive Genie Automatic Leveling System™ for self-leveling on slopes up to 11°
Simple pictograph controls allow operators to get to work quickly
Drive and Set™ option positions unit quickly and efficiently
TZ™-34/20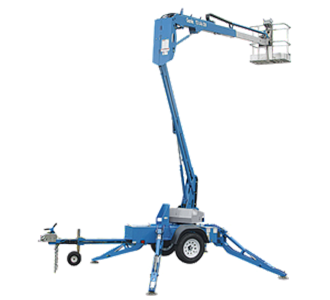 TZ™-34/20
Working Height*: 40 ft (12.36 m)
Horizontal Reach: 18 ft 4 in (5.59 m)
Lift Capacity**: 500 lbs (227 kg)
TZ™-50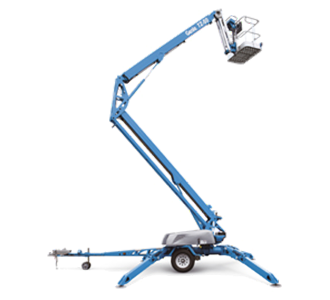 TZ™-50
Working Height*: 55 ft 6 in (17.09 m)
Horizontal Reach: 29 ft 2 in (8.89 m)
Lift Capacity**: 500 lbs (227 kg)
* Imperial measurements of working height add 6 ft to platform height. The metric equivalent adds 2 m to platform height.
** Lift capacity varies depending on options and country standards.