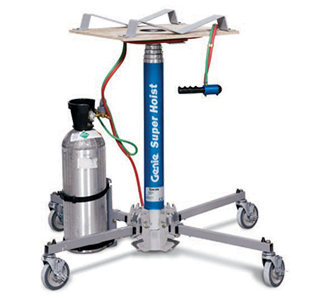 Material Lifts
Genie® products are used in a wide range of industries on jobsites and in facilities around the world. Our versatile booms, lifts and more are the right choice for many applications— including anywhere you need to lift workers, tools and materials to get the job done.
Super Hoist™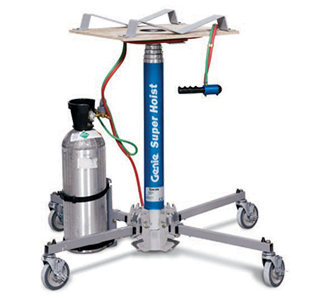 Super Hoist™
The Genie brand was born in 1966 with the original Genie® Hoist – a unique portable pneumatic lift that was so successful, it launched the development of a full range of material hoists and aerial work platforms. Today's Genie® Super Hoist™ continues the legacy of innovation with an incredibly compact, easy-to-use design.
Load Lifter™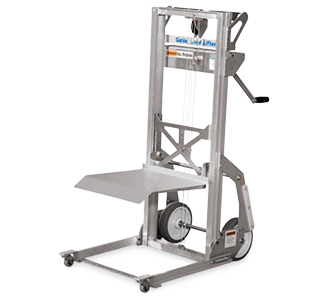 Load Lifter™
With the Genie® Load Lifter™, one person can easily lift, move and position heavy loads – helping to increase productivity. Use it to lift and move everything from computer and electronic equipment to small appliances or manufactured parts. It can even function as a work table.
Genie Lift™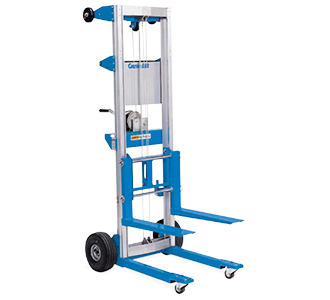 Genie Lift™
With three base models and many accessories to choose from, the Genie® Lift™ is ideal for all your material handling needs.
Superlift Contractor ®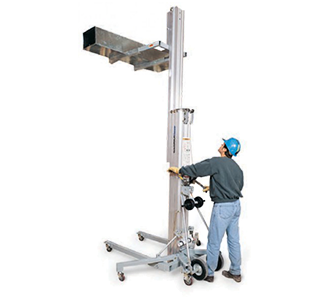 Superlift Contractor ®
Ideal for construction firms and all types of contractors, the Genie® Superlift Contractor® is well suited for industrial applications and HVAC installations. This unit can be easily operated by one person and can lift, lower and move loads up to 650 lbs.
Superlift Advantage ®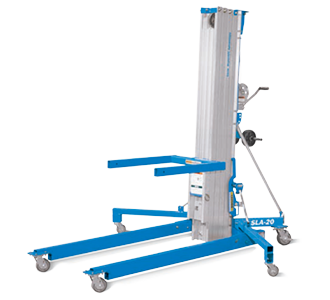 Superlift Advantage ®
The Genie® Superlift Advantage® is a manually operated material lift with multiple base, winch and load handling options to create just the lift you need. The compact, portable design rolls through standard single doorways and loads easily into a pickup truck. With so many choices, the versatile Genie® Superlift Advantage® helps you increase productivity and value for your money.
Super Tower™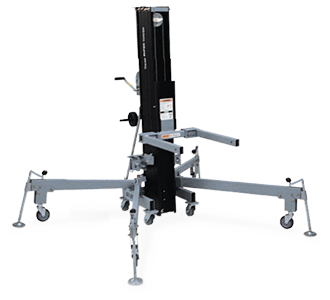 Super Tower™
The Genie® Super Tower™ is the industry standard for theatrical productions and entertainment events. The standard flat black anodized finish blends in perfectly backstage, making it virtually invisible to audiences.