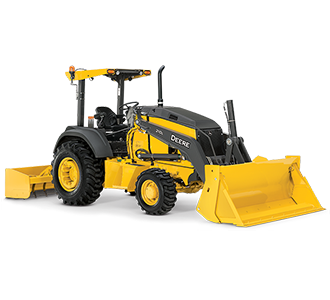 John Deere Landscape Loaders
Comfort, convenience, and control.
With customer-inspired enhancements such as increased seat rotation and an ergonomic loader grip, our operator stations once again set the standard for comfort and ease of control. Whether equipped with a canopy or optional four-season air-conditioned/heated cab, L-Series machines beat fatigue and boost productivity.
210L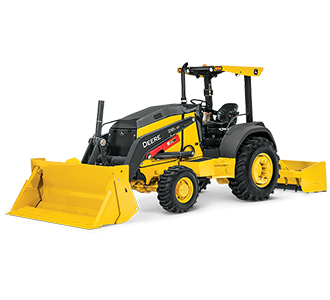 Tasks. Mastered.
Net Power: 69 kW (93 hp) @ 2,244 rpm
Operating Weight: 5137 kg (11,326 lb.)
Loader Breakout Force: 38.7 kN (8,700 lb.)
Lift Capacity: 2466 kg (5,432 lb.)
210L EP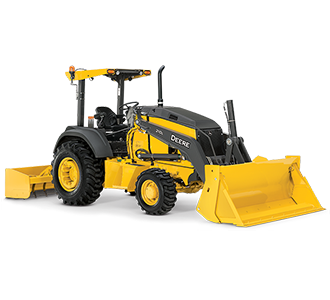 Tasks. Mastered.
Net Power: 52 kW (70 hp) @ 1900 rpm
Operating Weight: 4794 kg (10,569 lb.)
Loader Breakout Force: 38.7 kN (8,700 lb.)
Lift Capacity: 2466 kg (5,432 lb.)