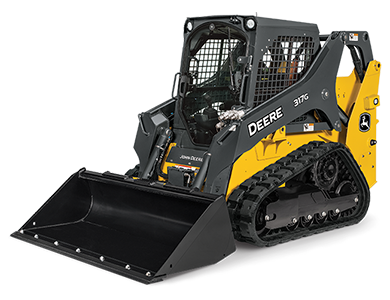 John Deere Compact Track Loaders
More efficient in every way.
Incorporating many of the same durability and reliability features found on Deere's larger machines, the G-Series is as tough as they come. Uptime advantages such as rugged Yanmar engines, sealed electrical connectors, O-ring face-seal hydraulic fttings, large coolers, and extended service intervals help keep downtime down. Plus, a standard automatic shutdown system prevents overheating or low fuids from ruining more than just your day. When you know how they're built, you'll run a Deere.
317G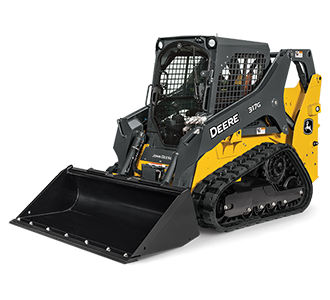 Net Power: 45.6 kW (61 hp) @ 2,600 rpm
Tipping Load: 2756 kg (6,070 lb.)
Rated Operating Capacity: 965 kg (2,125 lb.)
Bucket Breakout Force: 2724 kg (6,000 lb.)
325G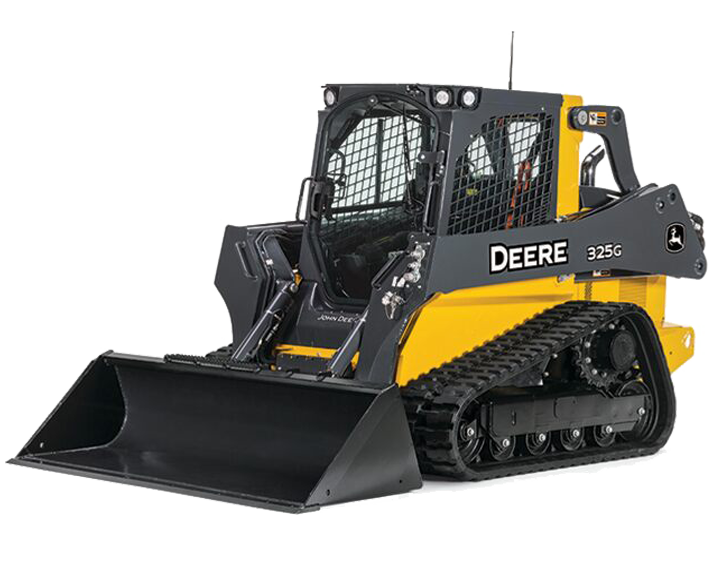 Gross Power: 54.8 kW (74 hp) @ 2,500 rpm
Tipping Load: 3360 kg (7,400 lb.)
Rated Operating Capacity: 1176 kg (2,590 lb.)
Bucket Breakout Force: 2724 kg (6,000 lb.)
331G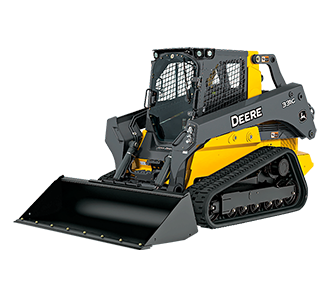 Gross Power: 68.0 kW (91.2 hp) @ 2,500 rpm
Tipping Load: 4021 kg (8,857 lb.)
Rated Operating Capacity: 1407 kg (3,100 lb.)
Bucket Breakout Force: 2724 kg (6,000 lb.)
333G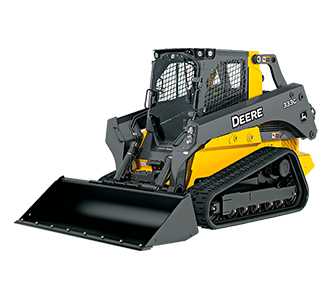 Gross Power: 74.6 kW (100 hp) @ 2,500 rpm
Tipping Load: 4799 kg (10,570 lb.)
Rated Operating Capacity: 1680 kg (3,700 lb.)
Bucket Breakout Force: 3519 kg (7,750 lb.)