MyDealer is here for you! Sign up Today!
Because your equipment's uptime is everything, Doggett is excited to offer you 24/7/365 access to your customer account via MyDealer.  Reclaim your time and eliminate waiting in lines. Enjoy the new possibility of running your business from your computer or on the go from your mobile device.  
•  Order parts online
•  Look-up Part, Service, and Rental Invoices 
•  Look-up Previous Statements 
•  Access Machines on Rent
•  Call Machine Off-Rent
•  Request Machines to Rent
•  Search Dealer Inventory (New and Used)
•  Schedule Service Needs


*MyDealer replaces the previously offered account access web tool. If you have an existing account, login with that username and password.


---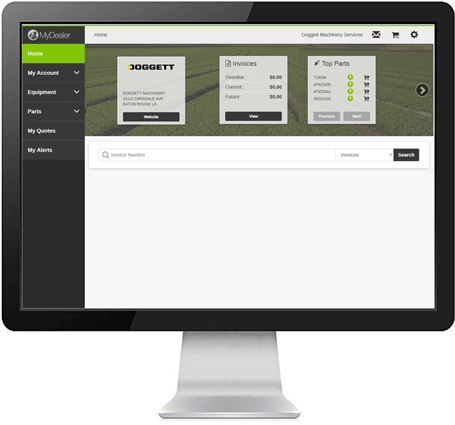 Request MyDealer Account Access
Use the form below to request your MyDealer account. Doggett will create your account and email you your username and password.