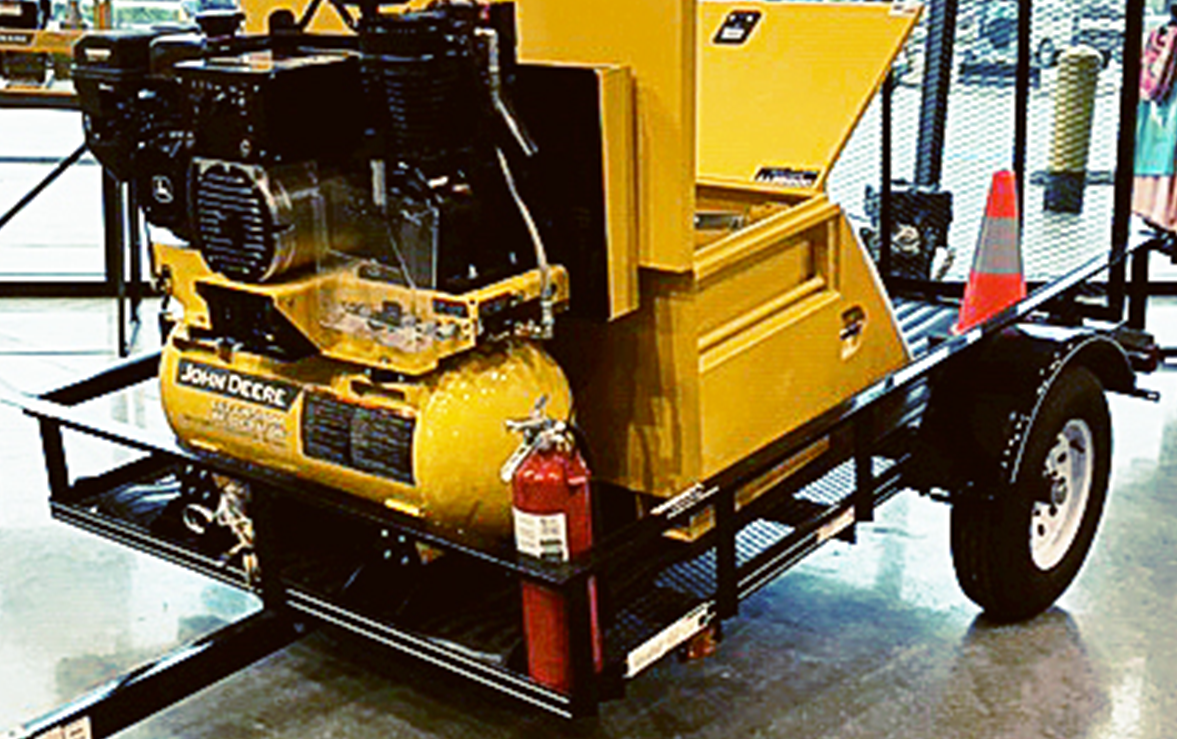 Service Trailer Combo
Fully-loaded service trailer with all the essentials needed to make sure you prepared and safe on your service runs.
Carry-on Trailer
6X8 AGW 2,000 LB. GVWR Mesh floor rear ramp gate
Welderator™
Powered by an industrial-duty Subaru engine, the AC2-CW5170S-B Welderator™ combines a 170A arc (stick) welder, a two-stage air compressor, and a 5,000 max watt generator all in one piece of equipment.
30" Deere Job Box | CC-4830JB Toolbox
The CC-4830JB Toolbox has a special locking lid support that locks the lip open to prevent accidental closings and convenient swing-out handles for additional mobility.
36" Custom Tool Set | AWJ-MB3617TB-Y 36-in.-wide, Portable Triangle Box Yellow
The unique design of the triangle truck boxes keeps your tools, whether metric or SAE, in place and organized when the lid is secured and you are transporting them.
Also Includes:
Aw-7070-j Floor mat
7501-18 Road cones (4) 
10 lbs. Fire Extinguisher
License fees and sales tax not included.