Finance
Let Doggett Freightliner assist with your equipment finance needs. We provide finance, lease and insurance options for trucks, tractors, trailers, oilfield equipment and yellow iron. Doggett Freightliner works with a number of lenders to ensure that you receive the best terms and lowest payments. Our goal is to set your business up for success, provide you with world-class service and remove stress from the buying process.
Payment Options
We offer many flexible payment options to best meet the needs of you and your business which include:
Balloon Payments
Skip/Seasonal/Token Payments
Deferred Payments
Extended Terms
60 days until first payment
Lines of Credit
No maximum amount financed
Finance & Lease Options
Retail Loan
TRAC Lease
Modified TRAC Lease
Zero TRAC Lease
FMV Lease
Insurance
In addition to superior finance and lease options, Doggett Freightliner has teamed up with Daimler Truck Financial and EPG Insurance in order to provide you with a low cost and high quality option for your insurance needs. Bringing in the best in the industry allows us to provide you with very prompt certificate issuance and a quick turnaround on claims. We also have the ability to lock in your premiums for the term of your loan, meaning your cost will not change regardless of a loss during the term of your coverage. This gives you predictability and peace of mind that your insurance rates will not increase.
Insurance Products Available
GAP
GAPlus (Total Loss Protection)
Physical Damage
Non-Trucking Liability
Other Products
Roadside Coverage
Manufacturer & Aftermarket Warranty – coverage out to 6 years
Doggett's VetStar Finance Program
US Armed Forces Veterans receive $2,000 in down payment match or $2,000 of Parts and Service credits at Doggett Freightliner when you purchase a new Western Star truck. Come see us today, tell your salesman that you served your country and receive a well deserved discount. Thank you for your service and for keeping us all safe!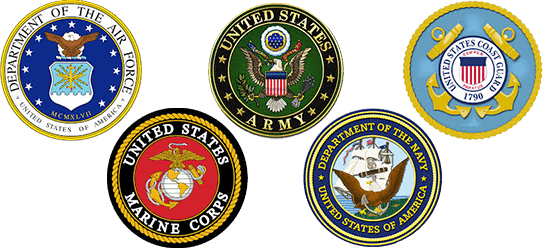 Contact Us
For more information please call one of our finance and insurance experts listed below: