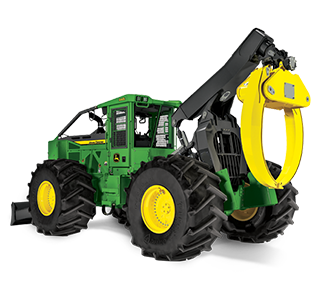 John Deere Skidders
Backed by over a half-century of experience in the woods; and designed with proven components to withstand the toughest environments. Our new L-Series Skidders are our most reliable and productive ever – redefining your expectations of what a skidder can accomplish for your logging operation.
Cable Skidder
Get down to business.
The 640L Cable Skidder was built from with valuable operator input. All L-Series models feature more robust heavy-duty axles. The new pressurized continuous-lube system and independent axle filters further improve durability and extend life — up to 15,000 hours. The 640L will not only get you up and running, but keep you in the game longer.
640L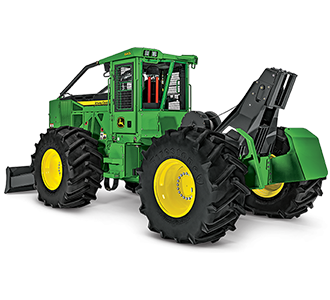 Gross Power: 163 kW (218 hp)
Gross Torque: 979 Nm (722 ft.-lb.)
Line Pull: 182.3 kN (41,000 lb.)
Operating Weight: 16 061 kg (35,410 lb.)
648L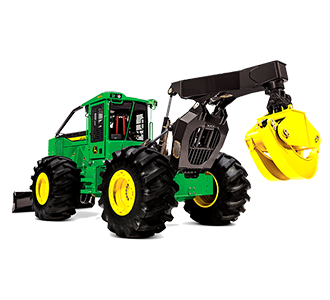 Gross Power: 163 kW (218 hp)
Gross Torque: 979 Nm (722 ft.-lb.)
Tong Opening at Tips: 3015–3218 mm (118.7–126.7 in.)
Operating Weight: 17 844–19 054 kg (39,340–42,009)
748L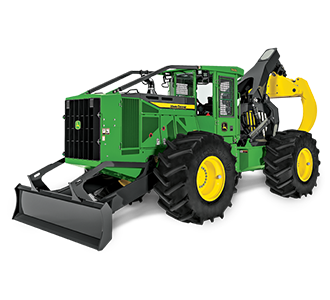 Gross Power: 181 kW (243 hp)
Gross Torque: 1093 Nm (806 ft.-lb.)
Tong Opening at Tips: 3267 mm (128.6 in.)
Operating Weight: 19 713 kg (43,460 lb.)
848L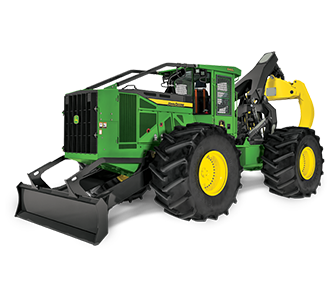 Gross Power: 198 kW (265 hp)
Gross Torque: 1191 Nm (878 ft.-lb.)
Tong Opening at Tips: 3737 mm (147.1 in.)
Operating Weight: 22 384 kg (49,349 lb.)
948L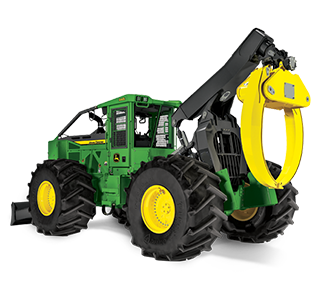 Gross Power: 210 kW (281 hp)
Gross Torque: 1276 Nm (941 ft.-lb.)
Tong Opening at Tips: 3851 mm (151.6 in.)
Operating Weight: 22 416 kg (49,420 lb.)