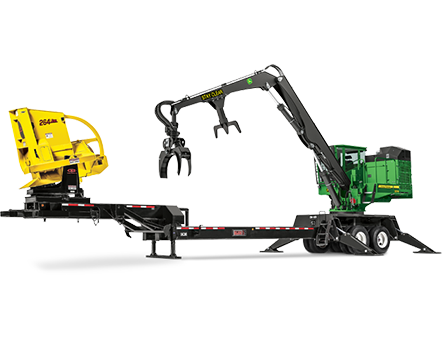 John Deere Knuckleboom Loaders
Power. Speed. Efficiency.
Our knuckleboom loaders have always been some of the most rugged machines in the forest. Our 337E and 437E are no exception. Updated and enhanced to deliver maximum productivity and uptime, and low daily operating costs, they are among the most powerful, reliable, and efficient machines in their class — and in any neck of the woods.
337E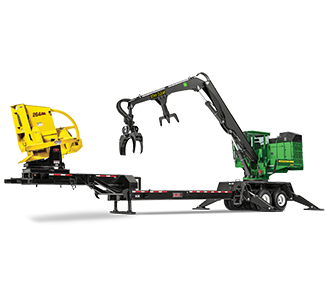 Engine Power: 129kW (173 hp) @2,000 rpm
Reach: 9.1 m (29 ft. 10 in.)
Operating Weight: 12,510 kg (30,755 lb)
Lift Capacity @ 10 ft.: 1930 kg (4,255 lb) @ 8.5 m (28.0 ft.)
437E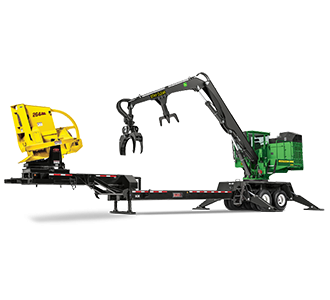 Engine Power: 159 kW (173 gross hp)
Boom Reach: 9760 mm (32 ft.)
Operating Weight: 15 909 kg (33,625 lb.)
Swing Torque: 52 032 Nm (38,400 lb.-ft.)