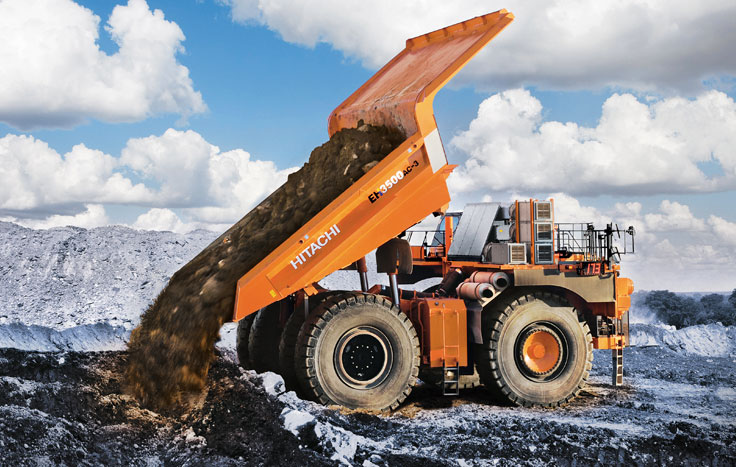 Hitachi Mining Trucks
Hauler focused. No distractions.
At Hitachi, we don't get sidetracked building every kind of mining equipment. Instead, we focus on building trucks and excavators. And that focus results in highly efficient, durable and reliable rigid-frame haulers with powerful performance. You'll get better performance, higher reliability and a significant reduction in maintenance and operating costs.
EH1100-5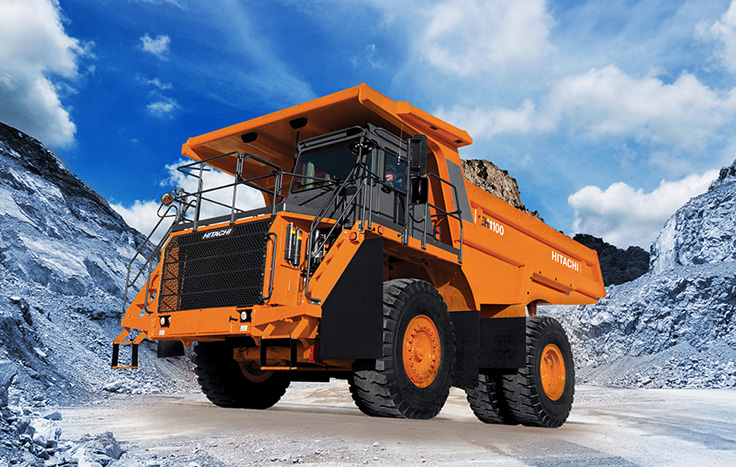 Engine: Cummins QSK23
Net Machine Weight: 108 950 kg, 240,194 lb.
Nominal Payload: 63.5 tonnes, 70 tons
Power: 567 kW, 760 hp
EH1700-3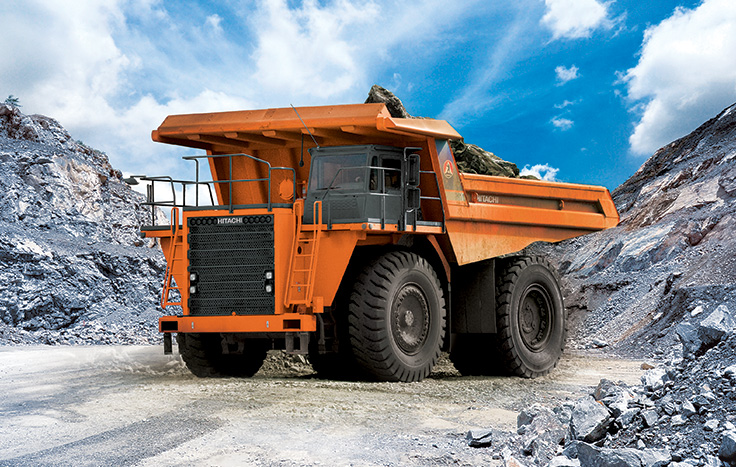 Engine: Cummins QST30C
Net Machine Weight: 163 300 kg, 360,015 lb.
Nominal Payload: 103.7 tonnes, 94.1 tons
Power: 895 kW, 1,200 hp
EH3500AC-3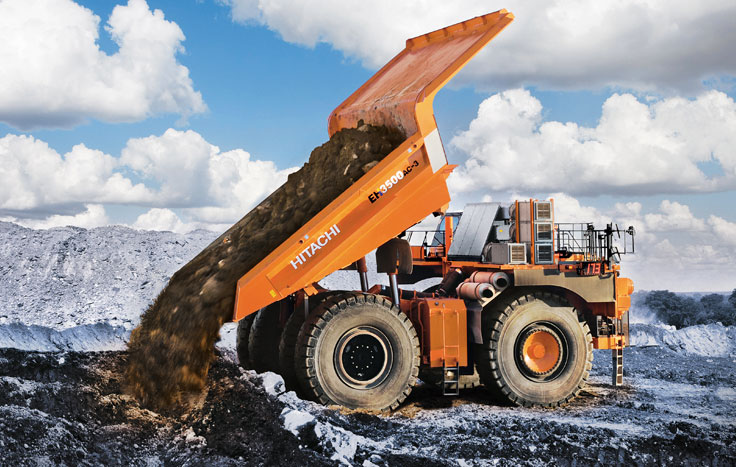 Engine: Cummins QSKTA50-CE
Net Machine Weight: 322 000 kg, 709,888 lb.
Nominal Payload: 181 tonnes, 200 tons
Power: 1491 kW, 2,000 hp
EH4000AC-3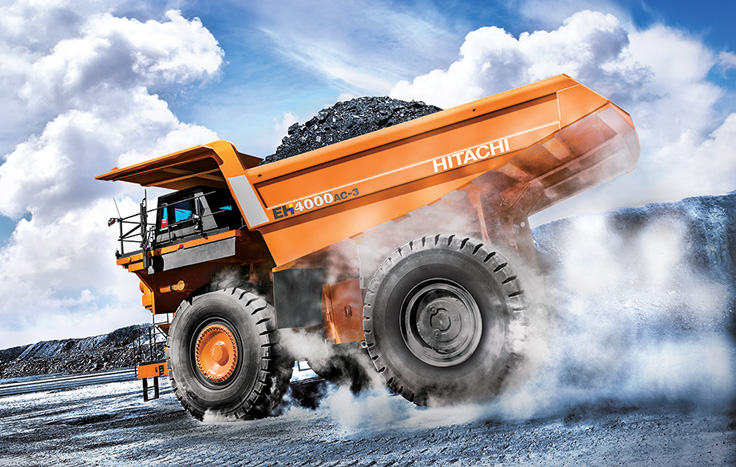 Engine: Cummins QSKTA60-CE
Net Machine Weight: 384 000 kg, 846,575 lb.
Nominal Payload: 221 tonnes, 243.6 tons
Power: 1864 kW, 2,500 hp
EH5000AC-3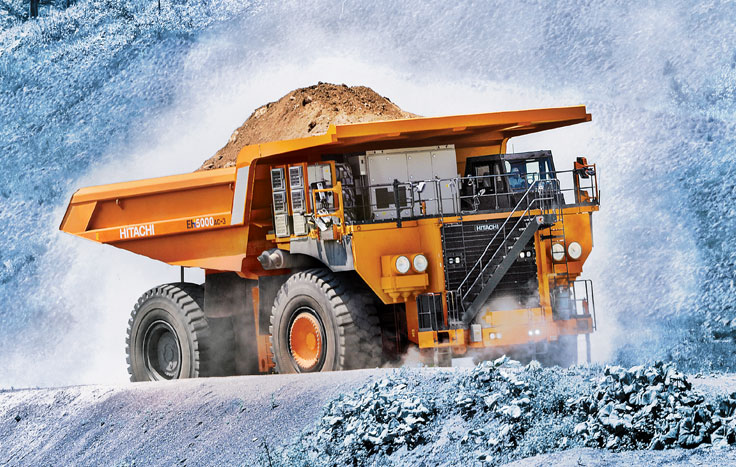 Engine: Cummins QSKTTA60-CE
Net Machine Weight: 500 000 kg, 1,102,311 lb.
Nominal Payload: 296 tonnes, 326 tons
Power: 2125 kW, 2,850 hp