Doggett Freightliner - El Paso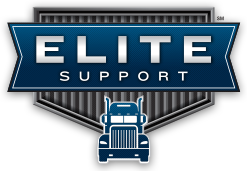 Elite Support
Certified Service
Center
We first established our business in 1993. We are a locally owned, managed, and operated business. Get in touch with us at (915) 852-4922 for Freightliner sales and rentals in El Paso, TX.
Freightliner Sales and Rentals Experts in El Paso
At our Elite Support certified El Paso dealership, our goal is to keep our customers' trucks running down the road because we know uptime equals profits. To do this, we express assess every truck and take enormous pride in ensuring our technicians are the best trained in the industry. We also have over $10 million in parts inventory to keep you moving.
Freightliner Trucks
There's a reason you see so many Freightliner trucks driving through El Paso; they're some of the most efficient and reliable trucks out there today. These trucks are a fantastic investment; not only are they rugged and long-lasting, but they also are extremely efficient and reliable. If you need a truck that has great fuel economy, Freightliner trucks are an excellent choice.
Are you looking to purchase a Freightliner truck in El Paso? We can help you select the perfect model from our wide inventory. Maybe you aren't in the market for purchasing quite yet? Then we also have a whole range of trucks available for rent.
New and used trucks
If you're looking to purchase a Freightliner truck in El Paso, then we have a huge selection of Freightliner trucks available. Whether you're looking for new or used trucks, we can help you select a truck that'll perfectly suit your needs and keep you safe on the road for years to come. We at Doggett have a wide range of Freightliner trucks available. After you experience Freightliner trucks, you'll see why so many people choose to rely on them.
Want to rent?
In certain situations, you may only need a truck for a short amount of time. For that, we've got you covered. We can supply you with one of our quality vehicles if you are looking to rent a Freightliner truck in El Paso. We do extensive checks on all our trucks, so you can rest assured your rented Freightliner will serve you well. If you are interested in renting, please give us a call and we'll help you select the ideal Freightliner truck that'll suit your company's needs and budget.
Hours of Operation
Monday - Friday:  7:00AM - 7:00PM
Saturday:  7:00AM - 4:00PM
Sunday:  Closed
Address
1367 N. Horizon Boulevard
El Paso, TX 79928
Phone:  915-263-8869

Directions
I-10 East to Exit 37 then turn left on Horizon Boulevard. The dealership is a ½ block on the left. I-10 West to Exit 37 then turn right on Horizon Boulevard. The dealership is a ½ block on the left.
Need Freightliner servicing? Call now!
Services
Air Conditioning
Alignments
Alternator & Starter Repairs
CAT Diagnostics
Cummins Diagnostics
Detroit Diagnostics
Drive Shaft
Electrical Engine Repairs
Engine Rebuilds
Engine Dealer
Express Assessment Lane
24-hour Mobile Service
Service Flywheel Machining
Mercedes (MBE) Diagnostics
Oi & Lube
Radiator
Glass Repair
Step-Van Service
Suspension & Springs
Towing
Transmission & differential
Warranty on Authorized Product Lines
ECM Reprograms
Amenities
Comfortable Driver's Lounge
Free Fresh Coffee
Stocked Vending Machines
Trailer Parking
HDTV & Dish Network
Hotel Shuttle
Assorted magazines
a Clean Covered Pet area
Internet